Gabri
We hope you enjoy your visit here. Please join or login if you have joined before.
Random content
334 Downloads
Added March 13th 2013
FileZilla è un client affidabile e veloce multi-piattaforma FTP, SFTP FTPS e con molte utili funzioni e un'interfaccia grafica utente intuitiva.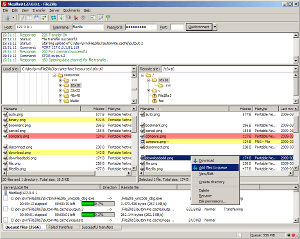 Alcune caratteristiche di FileZilla sono:

Easy to use
Supports FTP, FTP over SSL/TLS (FTPS) and SSH File Transfer Protocol (SFTP)
Cross-platform. Runs on Windows, Linux, *BSD, Mac OS X and more
IPv6 support
Available in many languages
Supports resume and transfer of large files >4GB
Powerful Site Manager an…
Last post: December 9th 2018, 8:52 AM
Last post: January 6th 2019, 2:00 PM
Last post: August 9th 2018, 12:53 PM
Last post: July 11th 2018, 2:06 PM
Last post: February 18th 2018, 12:08 PM
Last post: January 17th 2017, 11:35 AM
News
Aggiornamento versione 2019.41d del 16 Gennaio 2019

Fattura elettronica...
Scarico fatture elettroniche...
Corretti problemi minori...
Dettagli aggiornamento funzioni
Danea Easyfatt è un software commerciale di fatturazione, preventivazione, gestione magazzino, vendite, acquisti e pagamenti. Ideale per piccole aziende, artigiani, negozianti e professionisti.

…
Read more 0 comments
Older news
January 9th 2019, 2:00 PM
KeePass
0
comments
Top 3 Downloads
2,048 Downloads
Added February 20th 2013
Samsung registrazione PVR: agirare "il dispositivo non ha superato il test delle prestazioni" con "Samsung USB Adjuster"

Samsung USB Adjuster è un utility per windows gratuita, che permette alle pendrive usb che non hanno superato il test delle prestazioni per la registrazione sui tv Samsung, di essere usate comunque evitando di fare o superare il test delle prestazioni.




Scaricate Samsung USB Adjuster ed estraete l'eseguibile.

Inserite la pendrive…
1,584 Downloads
Added February 23rd 2013
SeqDownload è un programma gratuito in inglese, utile per salvare le immagini provenienti da fonti come le webcam, come quelle che si trovano nelle località turistiche e non solo.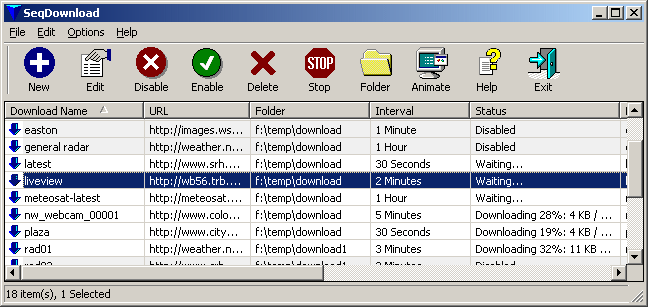 SeqDownload effettua automaticamente il salvataggio delle immagini inviate dalle fonti, permettendo di impostare tempi di salvataggio diversi per ogni fonte.
923 Downloads

Added February 19th 2013
John's Background Switcher è un ottimo programma gratuito e multilingue, che cambia gli sfondi del desktop, ad intervalli regolari, in varie modalità, prelevando gli stessi, dal computer, dalla rete e dalle webcam meteo, turistiche....




Dopo l'installazione, al primo avvio, per rendere JBS subito operativo, si può optare per un'aggiunta di default, di alcuni gruppi delle relative fonti con qualche link, da cui prelevare le immagini.


News from: Richiami di prodotti alimentari da parte degli operatori